Saturday, May 11, was our first demonstration at the Friendswood Public Library, held as part of their observance of Asian/Pacific Islander American Heritage Month (May). It was held inside their meeting room just inside the front door.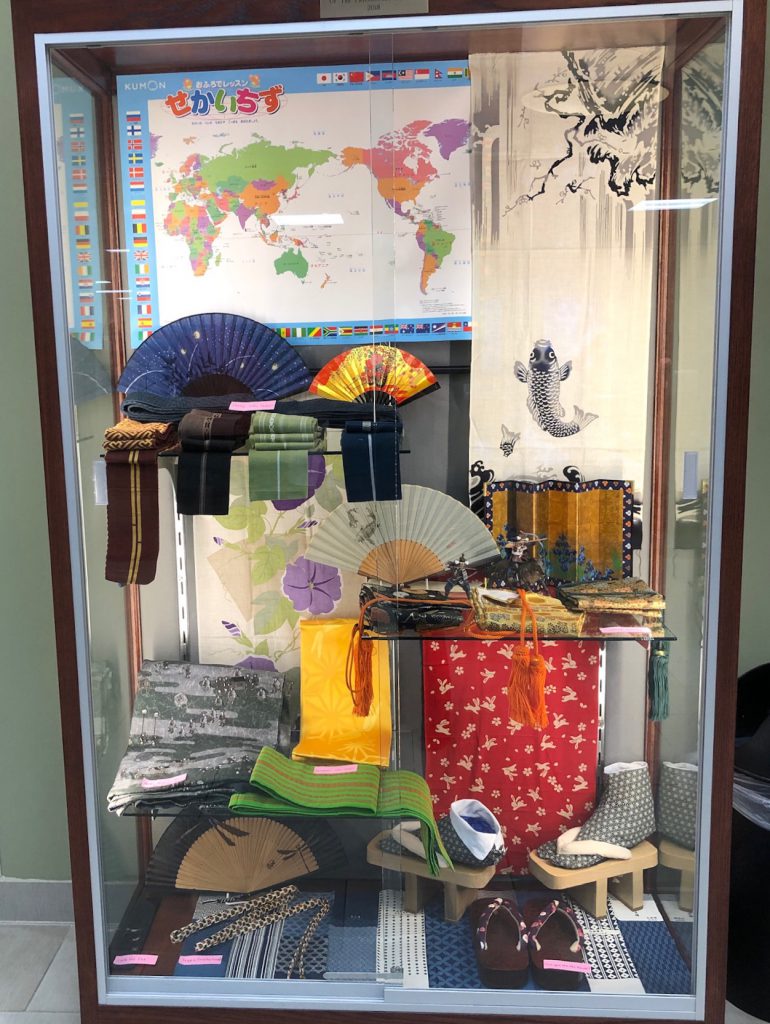 Earlier in the month I was invited to fill their display case. This case is in the lobby next to the meeting room door and the display will be up until some time at the end of the month. Also in the lobby I discovered a display of MA related books in the lobby that library staff were kind enough to put up together with an event flyer that Mr Riley created to publicize our demo.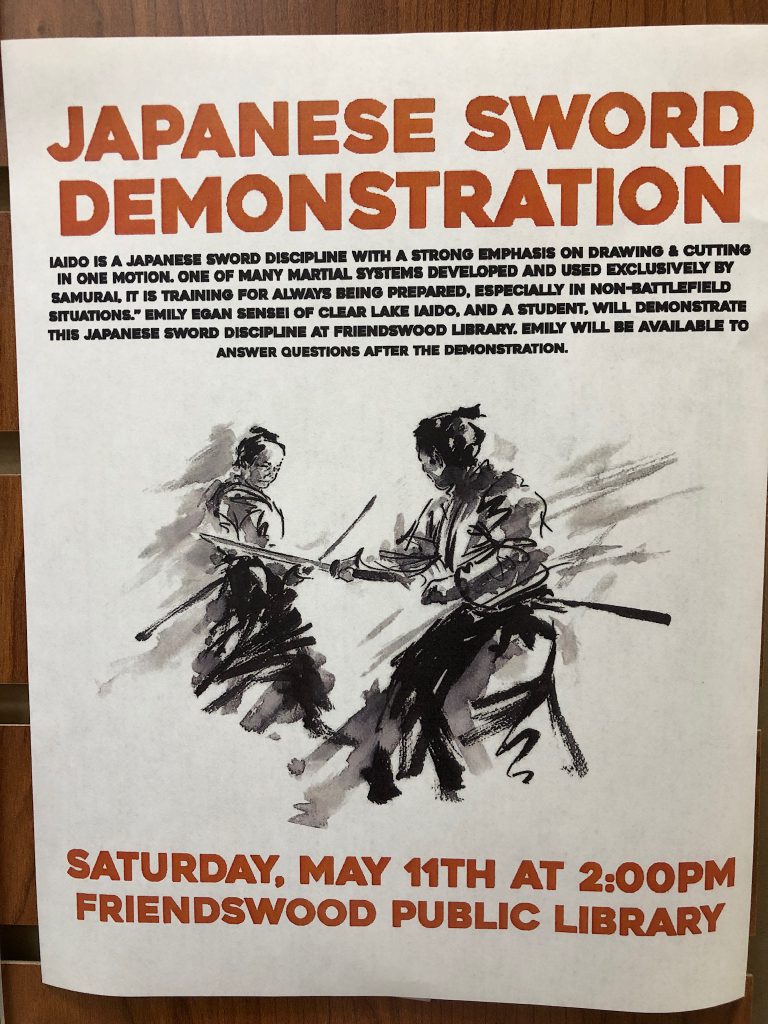 The ceiling of the room was a bit low, which caused some on the demo team to change waza or change how they did standing kirioroshi in order to not hit the ceiling.  This is actually one of the side benefits of doing demos outside one's dojo,- it forces flexibility and awareness of one's surroundings.  I was joined by Michael Goodman, Billy Tran and Jonathan MacDonald.  In addition to demonstrating waza and Tachi Uchi No Kurai, I took a lot of questions from the audience on a wide range of topics ranging from how I got into Iai, to the why and wherefores of the formal seated bow, to the purpose of sageo, and more.  It was a good crowd.